BUSINESS AND TALES FROM THE 19th CENTURY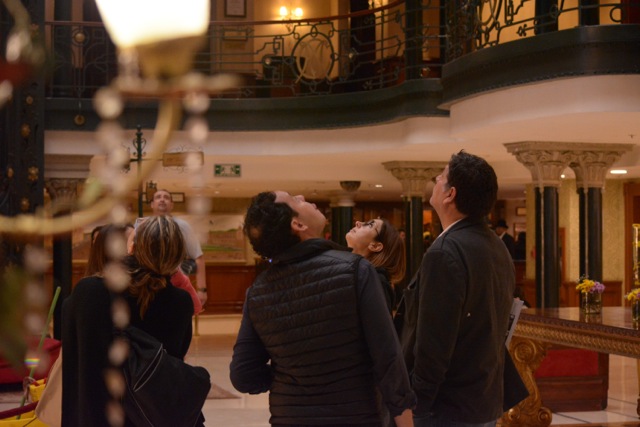 BUSINESS AND TALES FROM THE 19th CENTURY
Learn all about the Barcelonnettes, a group of French people that decided to try new life crossing the ocean and beginning a business here, back in 1823. After their success, many others, and also from other countries, came as well settling here in México.
In this fascinating and very unique tour, you will visit 7 business that are still today working and belonging to the same families that came over a hundred years ago.
Along the way, I will tell you all about the history of all these places and show you photos of those times so you can see how they used to look a 100 years ago.
Finish this great tour in a very traditional cantina-restaurant from 1914. There you can have some refreshing beverages like water or beer, wine, mezcal or tequila (one drink included).
WHAT IS INCLUDED:
Me, an Art Historian, who will accompany you the whole time and explain all about the places and things we will visit along the way.

Finish with a refreshing couple of beers or a mezcal, a tequila or a cup of wine at a very traditional Mexican cantina that is over than a hundred-years-old.

WHAT TO KNOW:
MEETING POINT: Gran Hotel CDMX

Calle 16 de septiembre, esquina 5 de Febrero, colonia Centro.

COMMON SCHEDULE: 10:30 - 13:00 hrs.

Tours take place from Tuesday to Sunday, due to the schedules of museums.

In private tours, you can ask for a special schedule.

BOOKING: You can book in advance at: booking@walkingthroughistory.com

DURATION: 2-3 Hours.

The cost is in US Dollars.

The cost is per person.

Children under eleven pay $15 USD (does not include lunch or food).

MINIMUM-MAXIMUM GROUPS: 2 - 15 persons.

Traveling alone: extra $28 USD.

Larger groups: Ask for my special tours and requirements.

PRICE: in US Dollars and is per person.
WHAT TO BRING:
Comfortable shoes and clothes.

Sunscreen.

During rainy season I recommend an umbrella or a raincoat.

A camera in case you like to take photos.

Children under age must be accompanied by a parent or an adult along during the whole tour.