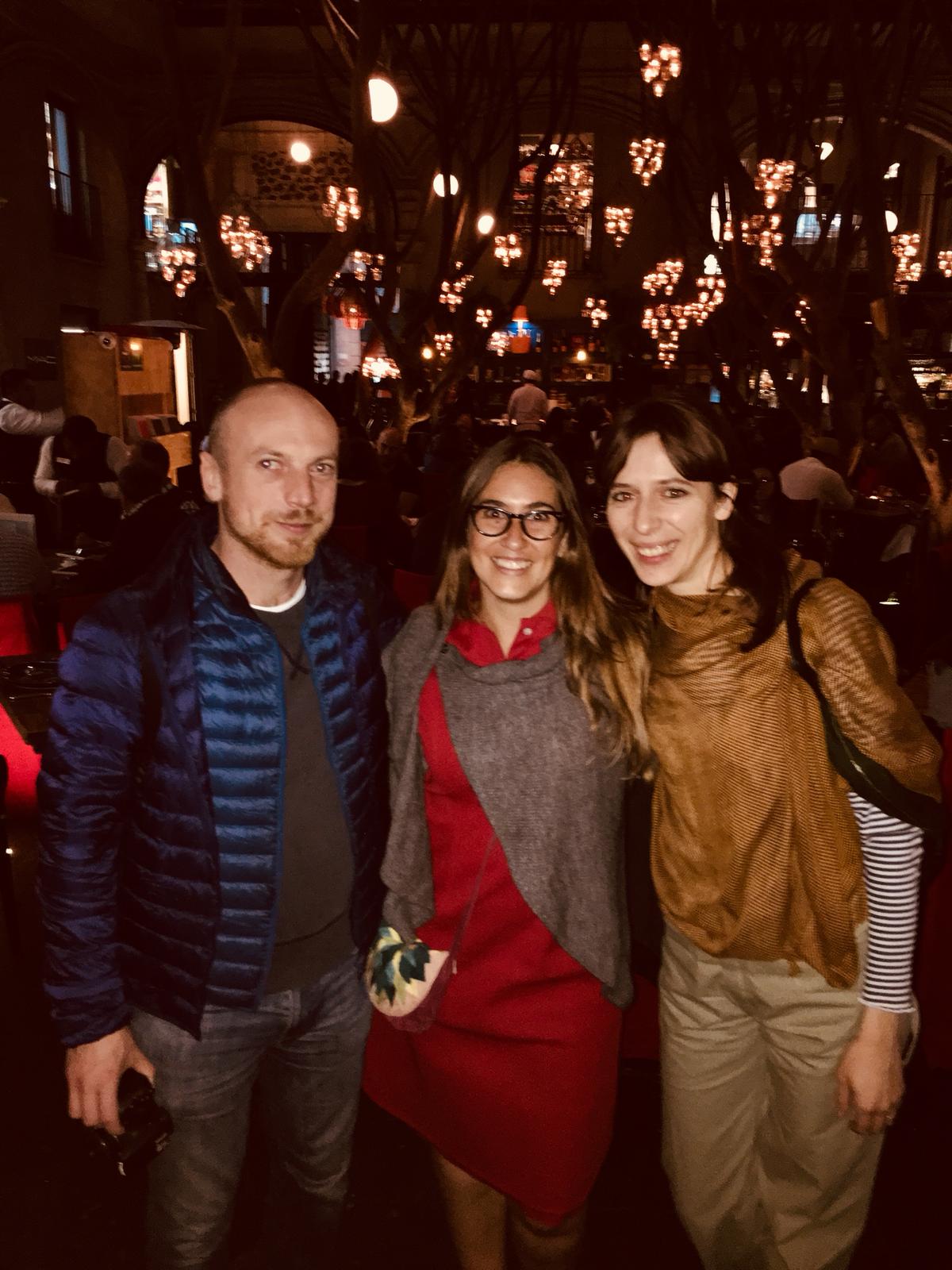 PRIVATE TOUR
This tour is perfect for special interests to visit and without following basic schedules or groups.
It can take the amount of hours you want or need.
Also I can arrange ticket entrances, lunch reservations, bookings, etc., during or previous to your arrival, to help you enjoy this great city during your stay in México City.
*THE PRICE IS PER HOUR.
WHAT IS INCLUDED:
An Art Historian that will accompany you, the time you need it, to explain all about the places you will visit.

I also can help you, during or previous to your arrival, arranging lunch reservations, bookings, purchase tickets or whatever else you need during your stay in México City.
WHAT TO KNOW:
MEETING POINT:

It will be defined, previous the day the tour takes place, once the tour has been properly booked and also the transportation service has been confirmed as well.

COMMON SCHEDULE: 10:30 - 13:00 hrs.

Tours take place from Tuesday to Sunday, due to the schedules of museums.

In private tours, you can ask for a special schedule.

BOOKING: You can book in advance at: booking@walkingthroughistory.com

DURATION: from 2 hours up to as much you want.

MINIMUM-MAXIMUM GROUPS:

2 - 12 persons.

Traveling alone? just pay $28 USD extra.

Larger groups: Ask for my special tours and requirements.

PRICE:

Is in US Dollars.

Is per hour.

PAYMENT REQUIREMENTS:

50% deposit must be transferred (PayPal or Bank), at least one week in advance to book the date and formalize the tour.

The remaining 50% can be paid in cash or by credit card (with an extra 4%) the day the tour takes place.
CHILDREN UNDER 13:
Just pay $12 USD.

Look for my custom made children's tours.
NOT INCLUDED:
Museum tickets.

Transportation.

Lunch.

WHAT TO BRING:
Comfortable shoes and clothes.

Sunscreen.

During rainy season I recommend an umbrella or a raincoat.

A camera in case you like to take photos.

Children under age must be accompanied by a parent or an adult along during the whole tour.