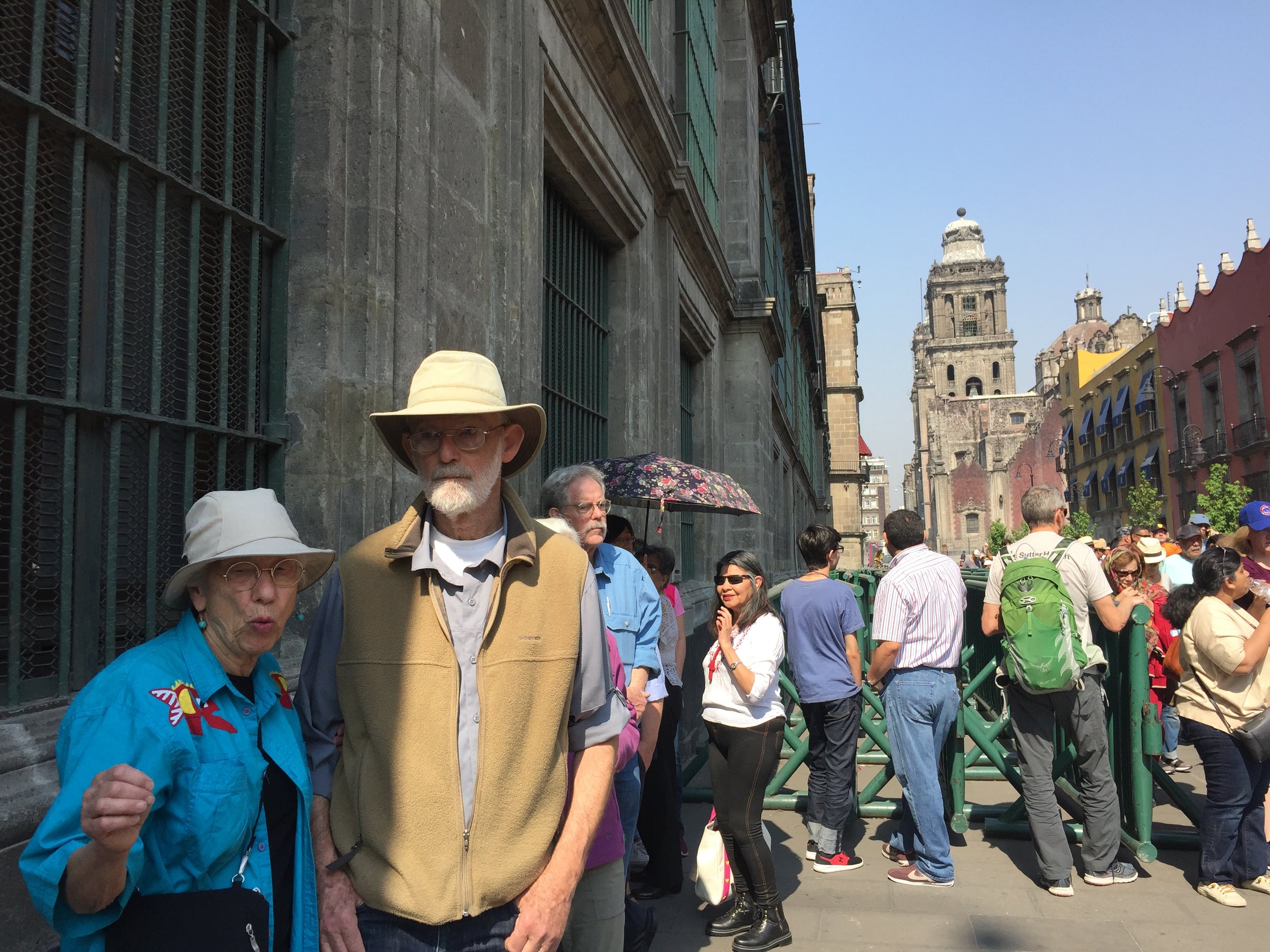 HISTORIC CENTER: PART 1
Visit the best of Aztec, colonial, 19th Century and Muralist period. Also, enjoy stops for snacks and drinks related to each period. Finish with lunch at a great restaurant.
WHAT IS INCLUDED:
A professional and certified tourist guide, that can be also a Historian, or an Art Historian or other expertise, that will accompany you, the time you need it, to explain all about the places you will visit.
Museum tickets.

We can also can help you, during or previous to your arrival, arranging lunch reservations, bookings, purchase tickets or whatever else you need during your stay in México City.
MEETING POINT: El Mayor restaurant
ADDRESS: Calle República de Argentina #15, colonia Centro.

WHERE TO MEET: You have to get through the Porrua bookstore and take the elevator to the 2nd floor to the restaurant.

We will meet at the rooftop cafeteria (The terrace on your right when you exit the elevator).

www.elmayor.com.mx
COMMON SCHEDULE: 10:30 - 14:30 hrs. (4-5 hours)
Tours take place from Tuesday to Sunday, due to the schedules of the museum.

In private tours, you can ask for a special schedule.
BOOKING: You can book in advance at: booking@walkingthroughistory.com

DURATION: 3-4 hours

MINIMUM-MAXIMUM GROUPS:

2 - 12 persons.

Traveling alone? Pay $28 USD extra and you can do the tour by yourself.

Larger groups: Ask for my special tours and requirements.

PRICE:

Is in US Dollars.

Is per person.

Children under 11 do not pay.

PAYMENT REQUIREMENTS:

50% deposit must be transferred (PayPal (with an extra 4% or Mexican Bank), at least one week in advance to book the date and formalize the tour.

The remaining 50% can be paid in cash or with credit card (with an extra 4%) the day the tour takes place.
CHILDREN UNDER 12:
Do not pay.

Look for my custom made children's tours.
NOT INCLUDED:
WHAT TO BRING:
Comfortable shoes and clothes.

A camera in case you like to take photos.

Children under age must be accompanied by a parent or an adult along during the whole tour.