FLOATING GARDENS "XOCHIMILCO" BOAT TOUR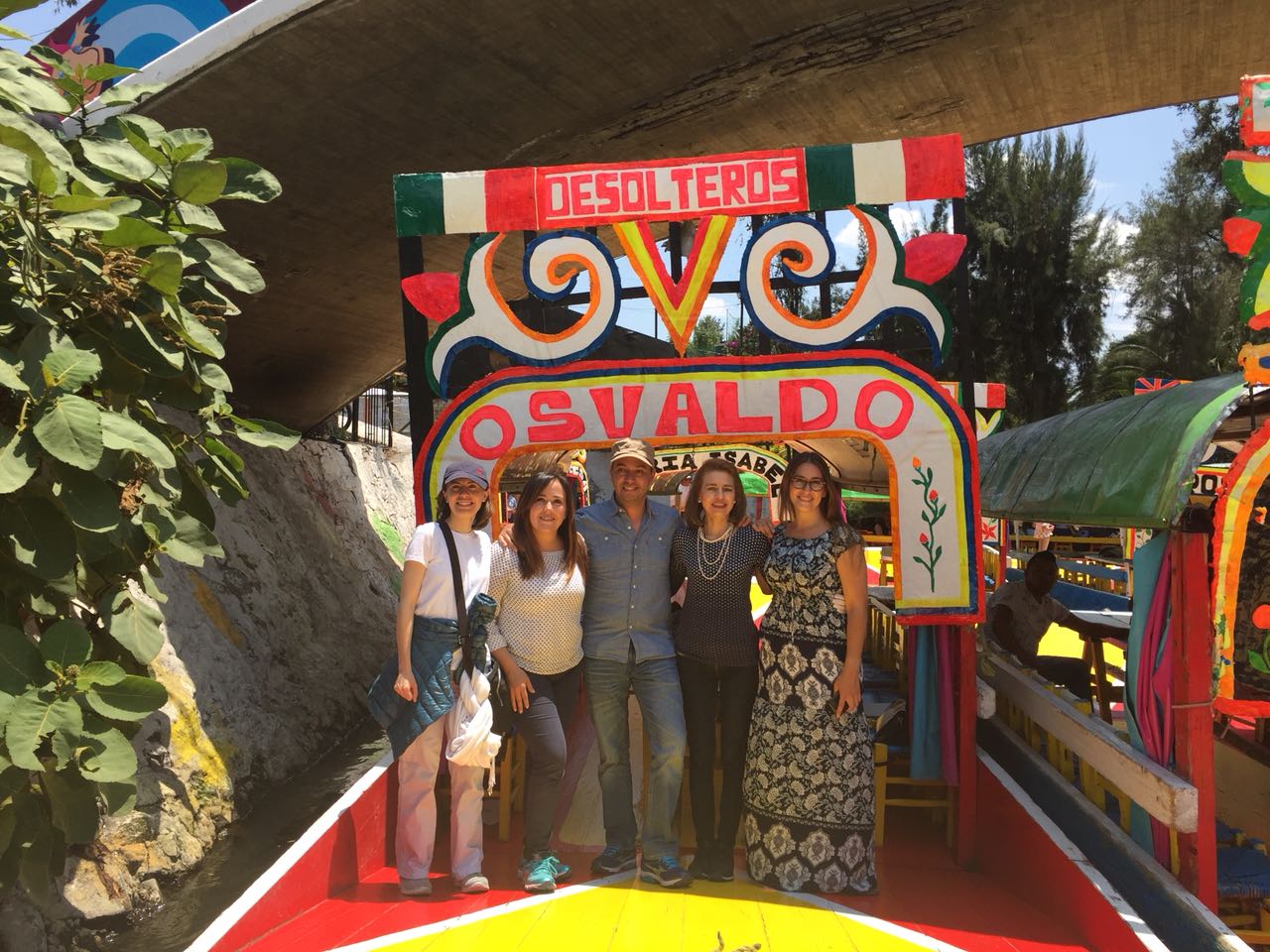 FLOATING GARDENS "XOCHIMILCO" BOAT TOUR
Did you know that Mexico City was surrounded by 5 lakes a long time ago and that people instead of cars moved by raft and their houses had docks instead of parking, as well as had water channels instead of streets? Well, I invite you to visit a place south of the city, called Xochimilco, where people still live like that.
Learn the very interesting history of this region, from Prehispanic to 20th century, visiting the main square and Xochimilco lake.
Enjoy this beautiful and colorful region while going through its canals on a boat, called trajinera, while I will tell you the history of the place and I will show you paintings and photos that will show you how Xochimilco looked many years ago.
Also, along the way, you will enjoy listening to some mariachi and marimba music, and trying some typical Mexican food, and why not some "michelada" beer.
WHAT IS INCLUDED:
A professional and certified tourist guide, that can be also a Historian, or an Art Historian or with other expertise, that will accompany you, the time you need it, to explain all about the places you will visit.

For each person: A traditional Mexican Michelada (beer with lime, salt and some other ingredients), or any other drink of their preference, and a esquite, elote or some other Mexican snack like quesadillas.

We can also help you with lunch reservations, bookings, purchase tickets or whatever else you need during your stay in México City.
WHAT TO KNOW:
MEETING POINT:

It will be defined, previous the day the tour takes place, once the tour has been properly booked.

COMMON SCHEDULE: 9:30 - 12:30 hrs. (3-4 hours including the drive)

Tours take place from Tuesday to Sunday, due to the schedules of the museum.

In private tours, you can ask for a special schedule.

BOOKING: You can book in advance at: booking@walkingthroughistory.com

DURATION: 3-4 hours including the drive)
DURATION: 3-4 hours
40-50 minutes of transportation to get there.

1-2 hours of boat tour.

40-50 minutes of transportation to get there.
MINIMUM-MAXIMUM GROUPS:
2 - 12 persons.

Traveling alone? Pay $28 USD extra and you can do the tour by yourself.

Larger groups: Ask for my special tours and requirements.
PRICE:
Is in US Dollars.

Is per person.

Children under 11 do not pay.
PAYMENT REQUIREMENTS:
50% deposit must be transferred (PayPal (with an extra 4% or Mexican Bank), at least one week in advance to book the date and formalize the tour.

The remaining 50% can be paid in cash or with credit card (with an extra 4%) the day the tour takes place.
CHILDREN UNDER 12:
Do not pay.

Look for my custom made children's tours.
NOT INCLUDED:
WHAT TO BRING:
Comfortable shoes and clothes.

A camera in case you like to take photos.

Children under age must be accompanied by a parent or an adult along during the whole tour.