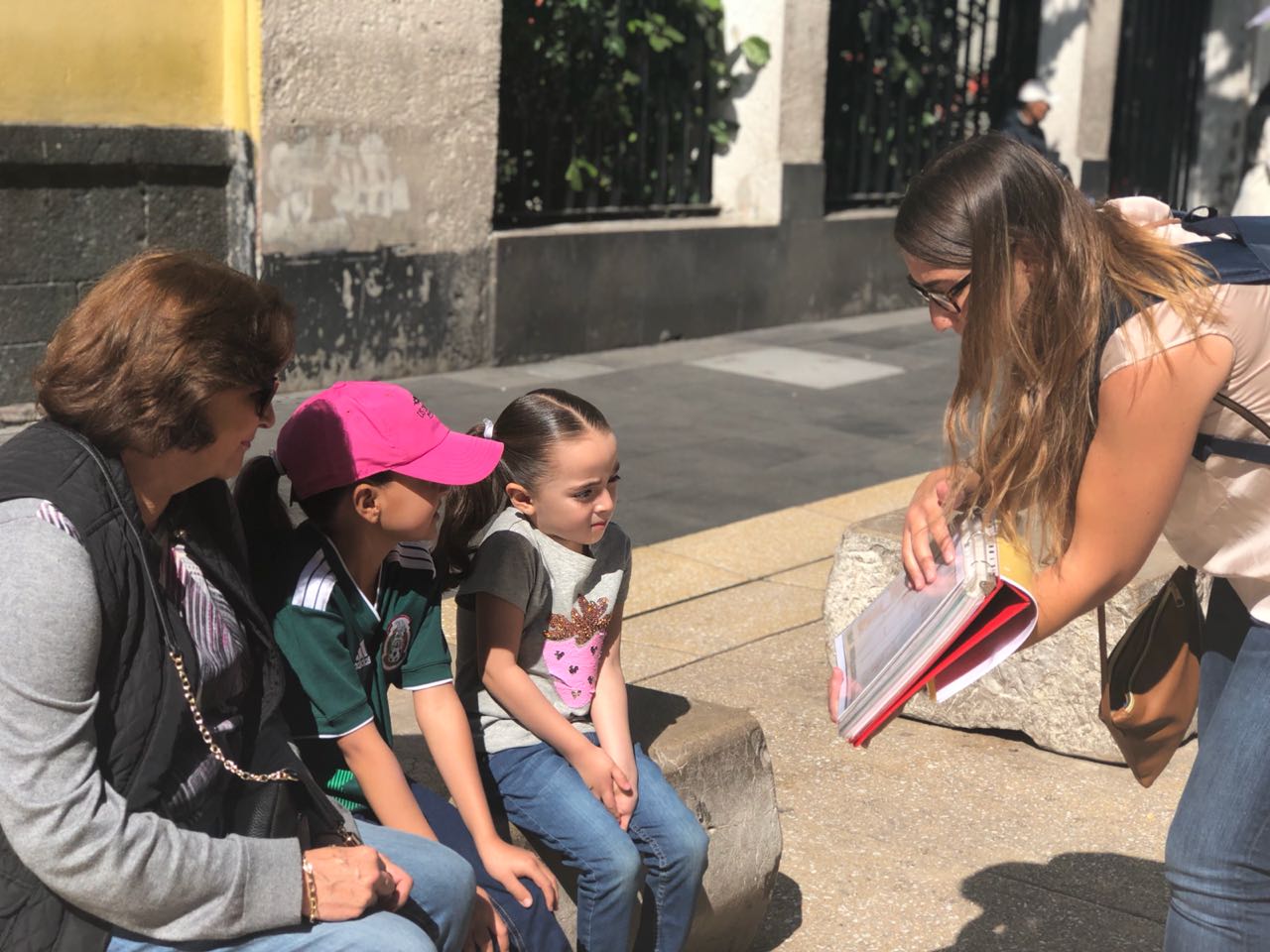 EVERYDAY LIFE IN PALACES
Did you know that in Mexico we had Counts and Marquises who lived in palaces?
I invite you to walk with me through the center of the city to get to know them and learn everything about their walls, patios, rooms, furniture, etc. It is also known how it will be kept, what it will be and where they went for a walk. In the end, we visited the last palace in which we sat down to rest while we enjoyed a delicious chocolate, just as they took it.
Do you like hot cocoa? Well, we will finish our story by sitting down while drinking delicious cold cocoa or Horchata water, just what in those times they used to drink, and from a coconut!
In the last place, you will be able to make an activity to remember the tour by. You can choose one from the following:
Creating a sculpture of your favorite character or moment of this story using play dough.

Re-telling this amazing story in your own words or with drawings.

Creating a beautiful necklace or bracelet with beads, just like the people on the paintings used to wear.
WHAT IS INCLUDED:
Me, an art historian and your guide, that will accompany you the whole tour and will explain aspects of the everyday life history of this impressive culture.

Delicious cold cocoa or Horchata water.

Material for the last activity.
WHAT TO KNOW:
MEETING POINT: The House of Tiles (Sanborns Casa de Los Azulejos)

ADDRESS: Avenida Francisco I. Madero #4, Colonia Centro.

WHERE TO MEET: In front of the fountain, inside the main patio.

COMMON SCHEDULE: 10:30 - 13:00 hrs.

In private tours, you can ask for a special schedule.

DURATION: 2-3 Hours walking and visiting places.

MINIMUM: 2 children + parents.

PRICE: in US Dollars and is per children.

PAYMENT:

50% deposit must be transferred (PayPal or Bank), at least one week in advance to book the date and formalize the tour.

The remaining 50% can be paid in cash or by credit card (with an extra 4%) the day the tour takes place.

NOT INCLUDED:

Museum tickets.

Transportation.

Lunch.

PARENTS AND ADULTS:

Do not pay.

Beverages not included.

From 18 over guests do not pay.
WHAT TO BRING:
Comfortable shoes and clothes.

Sunscreen.

During rainy season I recommend an umbrella or a raincoat.

A camera in case you like to take photos.

Children under age must be accompanied by a parent or an adult along during the whole tour.