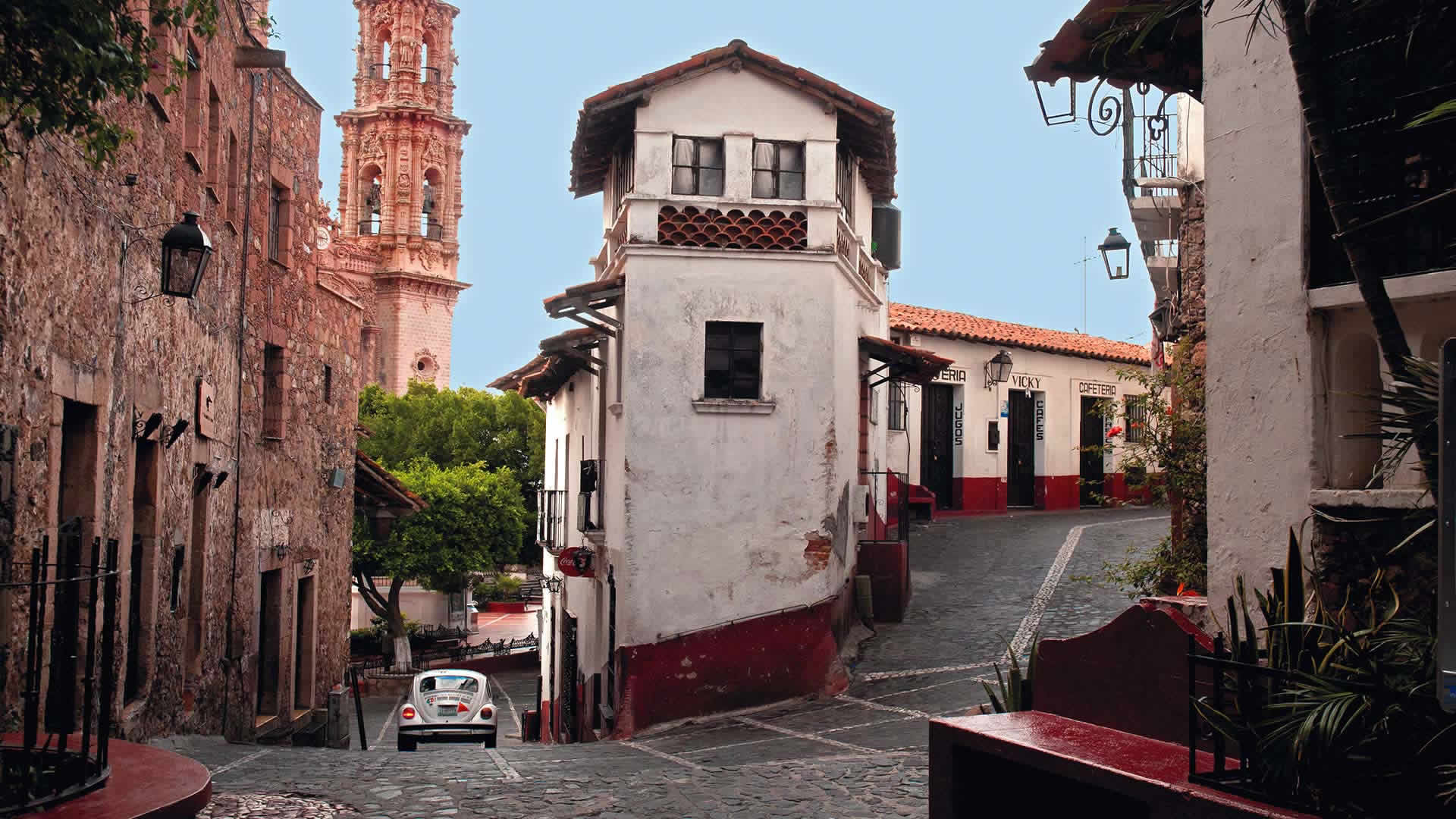 TAXCO WALKING TOUR
Walk up and down through the streets of a 18th century mining town visiting the most important buildings, museums and places. With stops for drinks, snacks and a delicious lunch with the best view of the place.
WHAT IS INCLUDED:
A professional and certified tourist guide, that can be also a Historian, or an Art Historian or with other expertise, that will accompany you, the time you need it, to explain all about the places you will visit.
Museum tickets.

A drink at the restaurant where you can have lunch. It can be a shot of mezcal, or tequila or a cup of wine.

We can also help you with lunch reservations, bookings, purchase tickets or whatever else you need during your stay in México City.
WHAT TO KNOW:
MEETING POINT:

It will be defined, previous the day the tour takes place, once the tour has been properly booked.

COMMON SCHEDULE: 07:00 - 20:30 hrs.

Tours take place from Tuesday to Sunday, due to the schedules of museums.
DURATION: 12-14 hours
3.5 hours of transportation to get there.

5-7 hours walking and visiting Taxco.

3.5 hours of transportation to get back to Mexico City.
MINIMUM-MAXIMUM GROUPS:
2 - 12 persons.

Traveling alone? Pay $28 USD extra and you can do the tour by yourself.

Larger groups: Ask for my special tours and requirements.
PRICE:
Is in US Dollars.

Is per person.

Children under 11 do not pay.
PAYMENT REQUIREMENTS:
50% deposit must be transferred (PayPal (with an extra 4% or Mexican Bank), at least one week in advance to book the date and formalize the tour.

The remaining 50% can be paid in cash or with credit card (with an extra 4%) the day the tour takes place.
CHILDREN UNDER 12:
Do not pay.

Look for my custom made children's tours.
NOT INCLUDED:
WHAT TO BRING:
Comfortable shoes and clothes.

An umbrella during rainy season.

A camera in case you like to take photos.

Children under age must be accompanied by a parent or an adult along during the whole tour.

IMPORTANT TO CONSIDER:
TRANSPORTATION NOT INCLUDED:

As it is far away from the Center City it is important to consider transportation. The options I suggest and that I can help you with are:

Uber transportation.

Private transportation of 1-3 people for 5-8 hours: $2,800 pesos.

Transportation of 4-12 people for 8-12 hours: $ 4,500 pesos.